Our Premiline door is the most exceptionally smooth sliding door system on the market.  Just opening and closing doors that run this smoothly is a real pleasure. Even when carrying the largest panes of glass the Premiline door is so stable that they glide at the slightest touch.
Our sliding doors offer the comfort and reassurance of top-level security, due to the outstanding strength and integrity of their construction.
Available in 2, 3 or 4 pane options the Premiline allows you the maximum possible window space your
dimensions can offer – both in terms of height and width.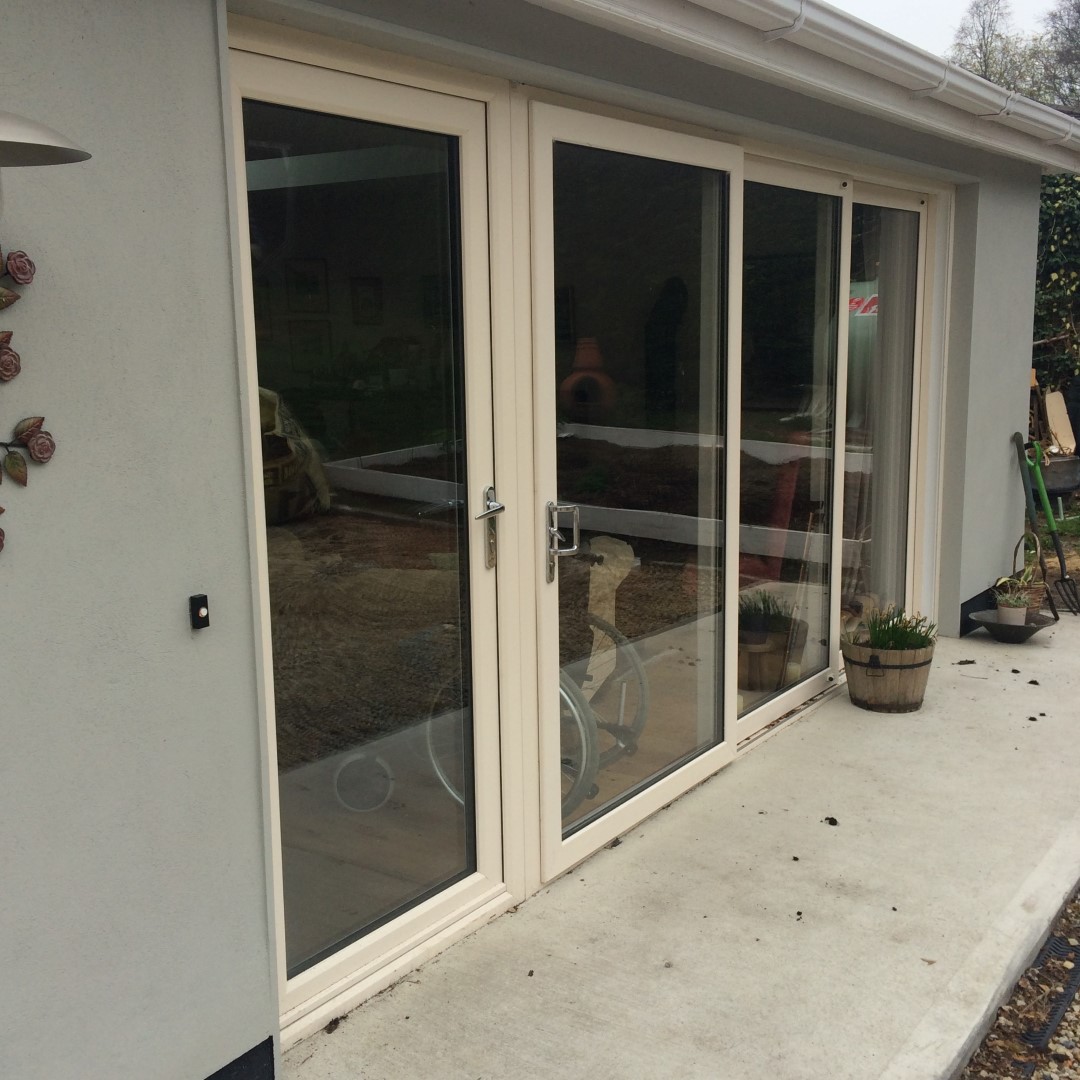 Complete integration with all our window systems
Available in a wide range of colours
70mm & 80mm frame depth available
Available in glazing up to 28mm
Sliding door available on inner or outer track
Our Premiline slider makes for an excellent internal partition door
Manufactured using our environmentally friendly Greenline initiative
Extremely durable and maintenance free, unlike wooden profiles
Available in a low threshold option
The CE marking is the manufacturer's declaration that the product meets the requirements of the applicable EC directives.