The appeal of PremiDoor lies not only in the floor to ceiling and wide window areas, but above all in its ability to open this large area to the inside.  Inside and outside therefore merge. Despite its size and weight, the PremiDoor can be easily opened and closed as if sliding on air. Quite simply, without the use of force.
When combined with our high security hardware the Premidoor exhibits a high level of protection against forced entry.  Impervious to driving rain, wind and outside noise, the Premidoor presents a convincing range of outstanding performance properties. The result is a feel good cosiness and a feeling of safe, secure living in your own home.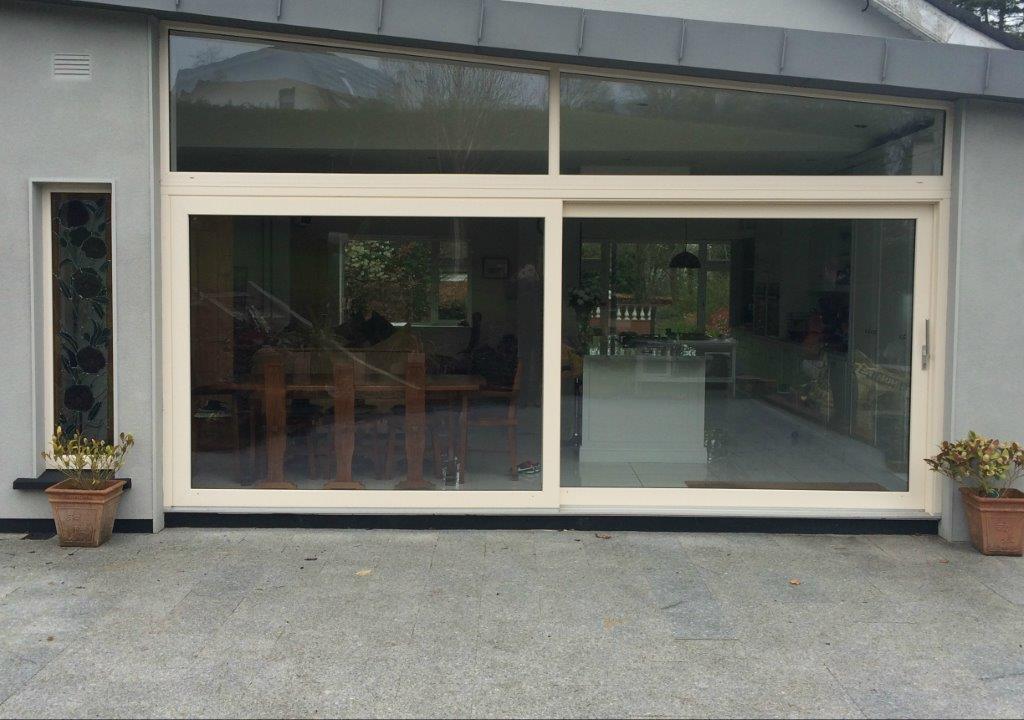 High profile stability for floor to ceiling elements
Slim window profiles allow the greatest amount of light in and providing high solar energy gains
Smooth, Silent and easy to use
Available up to an incredible width of 6 meters in two panes
Complete integration with our window systems
High impact, colourfast and lead-free profiles – making it better for the environment
Accepts high security hardware products
Wide range of colours & finishes
The CE marking is the manufacturer's declaration that the product meets the requirements of the applicable EC directives.